Please note: Cost to build is not posted on each building due to the constant fluctuating prices of building materials
Kindly use this method to estimate the various buildings on the website.
Building cost = Area x Rate
The rate is the cost to build per square meter
For bungalows, use NGN 75,000 per square meter
For duplexes, use NGN 100,000 per square meter
Please note that these rates may vary per time due to building materials price fluctuation.
The area is seen at the bottom of the post as in the image below: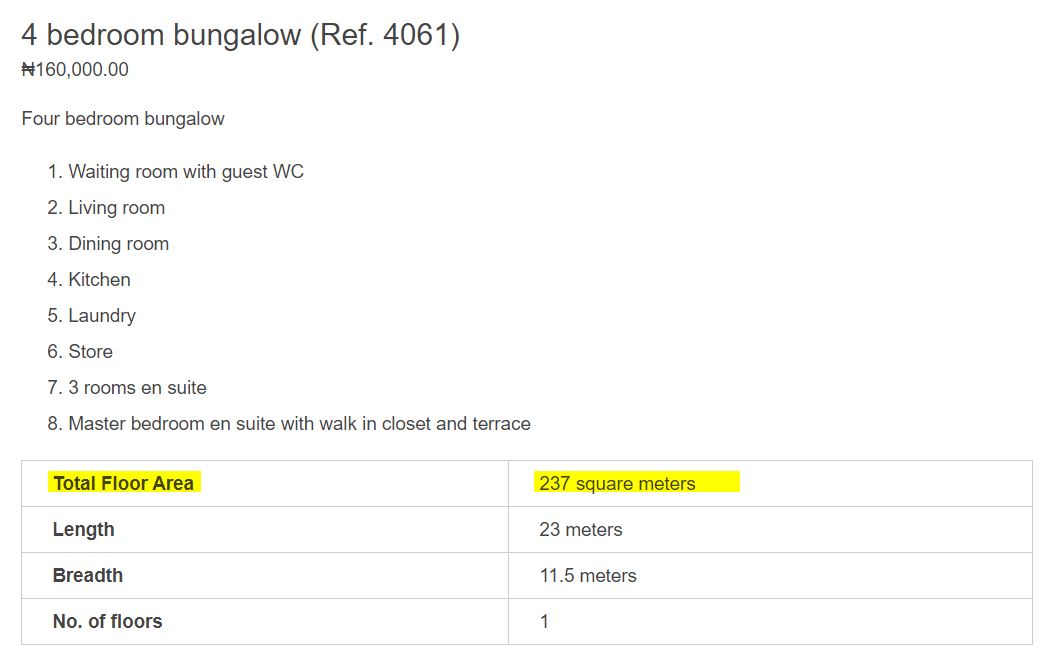 Or under additional information on the store page in the image below:
Bungalow example:
Using ref 4061 in the image above
Area x Rate is
237sq.m X N 75,000 per sq.m= N 17,775,000 (Seventeen million seven hundred and seventy five Naira only).
Duplex Example:
Using ref 4046
Area x Rate is
260 sq.m X N 100,000 per sq.m = N 26,000,000 (Twenty six million naira only)
Please note: Cost to build is not posted on each building due to the constant fluctuating prices of building materials